The last time that Vincent Kompany played a competitive match for Manchester City was back on January 28 of 2017 as the Belgian defender appeared from the start of City's FA Cup game against Crystal Palace.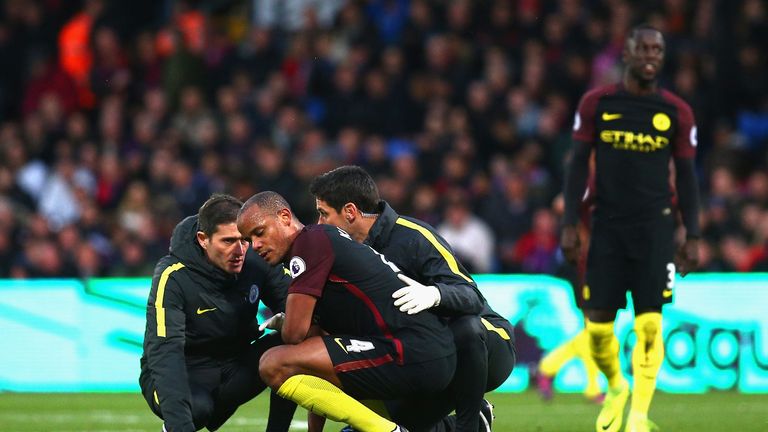 The exprienced defender has failed to make any competitive appearance for Manchester City as Kompany is struggling to get fit after picking up an injury.
It was initially expected that Vincent Kompany would be fully recovered and able to get back into the pitch by March 1 just in time for Manchester City's FA Cup game against Huddersfield Town but the Belgian player continues having problems and he is still on the sidelines.
Manchester City claimed a 5-1 triumph over Huddersfield Town and advanced into the quarter-finals. This FA Cup is not a very significant match for Pep Guardiola and his squad as they are attempting to snatch the Premier League title away from Chelsea as well as also having to focus on their upcoming Champions League encounter against As.Monaco which will be taking place on March 15 and their 1st leg resulted in a 3-5 triumph in favor of the Premier League. Continue reading Vincent Kompany continues struggling with injuries