'NEXT VINCENT KOMPANY'WANTS LIVERPOOL TRANSFER
Posted On December 13, 2020
Anderlecht defender Marco Kana is said to be interested in a move to Premier League champions Liverpool according to the various reports coming out of the British media. The 18-year-old has been labelled the 'next Vincent Kompany'as he has drawn similarities with his manager at the Belgian club. Manchester City legend Vincent Kompany is the Anderlecht manager and Marco Kana is in good company if he wants to take his defensive game to a new level, but he has demanded morethan to continue his learning at Anderlecht under the guidance of Vincent Kompany.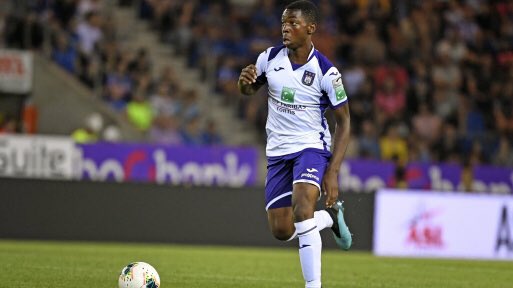 The Belgian youth international told local outlet Walfoot that his target is to play for Premier League holders Liverpool though he was quick to point out thathe might need to first play at a top or sub-top club before taking on the challenge of playing for a mega club like Liverpool who have won six European titles plus 19 league titles in the English top flight.
His choice of Liverpool is due to their dominance of English football at the moment.The Reds easily won the Premier League trophy last seasonas they ended the dominance of Manchester City who felt the departure of Vincent Kompany to Anderlecht.
The former Premier League star initially signed for the Belgian topflightas a player/manager after he left Manchester City last summer when his contract ended. He scored one goal and one assist in 15 games for the clubon his return to his boyhood club before making the decision to hang up his boots and focus on his managerial jobwith the club. Kompany has overseen the development of Marco Kana at the club in the past year. Marco Kana made his debut for the first teamlast year and he has never looked back since then.